Back to News & Events
APC Packaging Releases
In-Stock PCR Jars & Caps
Fort Lauderdale, FL – Brands are moving towards more sustainable packaging but searching for an elegant jar and cap that is produced from recycled materials is difficult to find especially one that is heavy walled, elegant, and stocked and ready to ship out immediately. That's why APC Packaging has recently released their in-stock 50% PCR Jar & Cap Series to meet the sustainability needs of skincare and beauty brands worldwide.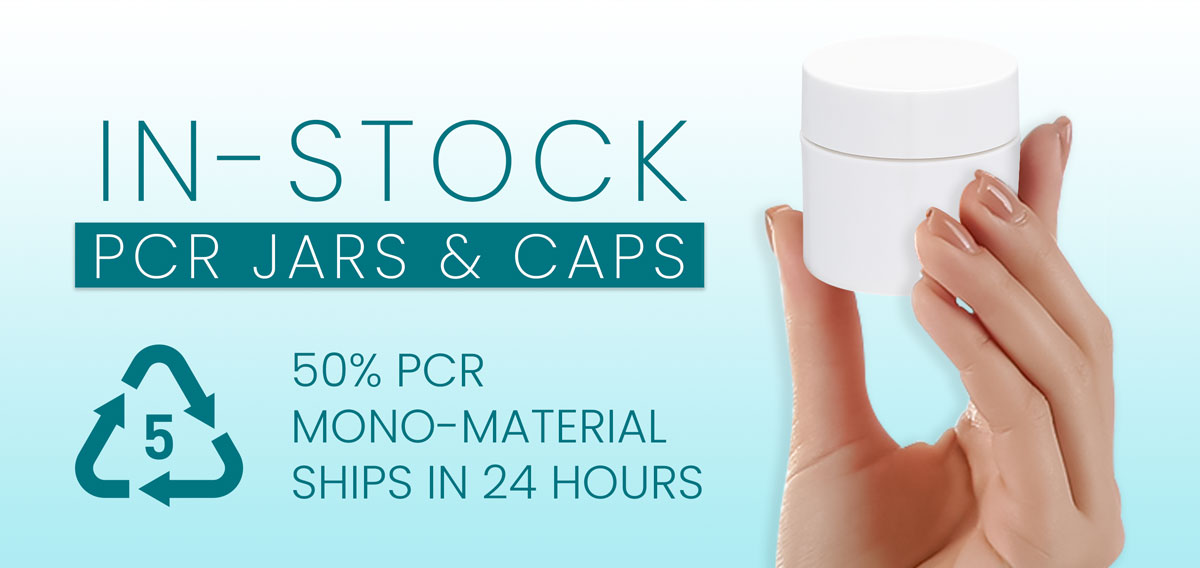 The new heavy walled PCR jar and cap is produced from recycled materials. The PCR GSPP mono-material jar and cap is comprised of 50% Polypropylene (PP) and 50% PP Post Consumer Resin (PCR). This jar and cap series offers brands beauty and value while being environmentally friendly. By sticking with just one material, the entire jar and cap can be easily recycled by the consumer as one single unit.
The new PCR jar is available in 30ml and 50ml capacities. The jar is only available in white, and the cap is available in either white or matte silver. All orders are sold by the case and can be shipped out of the Fort Lauderdale, Florida warehouse within 24 hours.
APC Packaging also offers a fully customized version of the GSPP jar with up to 100% PCR to meet the needs of global beauty and skincare brands.
For more information on PCR or MONO-MATERIAL, visit our PACKAGING BLOG. 

 ABOUT APC PACKAGING 
APC Packaging has recently celebrated their 15 Year Anniversary and achieved the WBENC certification for women-owned businesses. With a focus on skincare, innovation, and sustainability, they have always prioritized their clientele and delivered high quality for global brands including Estee Lauder, Clinique, Beauty Stat, Origins, and Dr. Brandt. APC Packaging can collaborate with you to ensure that your brand DNA and sustainability requirements are met. 
FOR MEDIA ENQUIRIES, CONTACT: 
Erin Gallagher 
Director of Marketing 
954-302-1183 
ErinG@apcpackaging.com  
Let's Talk
Looking for solutions to your beauty packaging needs that meet your brand and sustainability requirements?

Not able to find the packaging solution that you need? APC Packaging offers many more options including private molds.

Request a free consultation with one of our packaging experts.